Vad är Jira?
Jira är ett av de främsta verktygen för programvaruutveckling som används av agila team. Team på allt från två personer till 20 000 förlitar sig på Jira för att hantera varje steg i arbetsflödet, från planering till leverans. Med inbyggda färdplaner kan team ta fram sitt arbete för att hålla reda på helhetsbilden. Med Jiras kodlösa automatiseringsmotor kan teamen spara tid och öka effekten genom att automatisera alla uppgifter eller processer med några få klick. Och med en gratisutgåva kan team med upp till tio användare dra nytta av Jiras alla möjligheter utan kostnad, för alltid.
Vem använder Jira?
Jira är betrodd av team i alla storlekar som vill hitta organisatoriska problem, tilldela arbetesuppgifter och följa olika teams aktiviteter. Jira är perfekt för agil projektledning, programvaruutveckling och mer
Var kan Jira användas?
Molnbaserad
På plats
---
Om leverantören
Atlassian
Belägen i San Francisco, USA
Grundades 2013
Support för Jira
Telefonsupport
24/7 (Live-support)
Chatt
Prissättning av Jira
Startpris:
7,50 US$/månad
Erbjuder en gratis provperiod
Erbjuder en gratisversion
Jira har en gratisversion och erbjuder en gratis testversion. Jirabetald version börjar på 7,50 US$/månad.
Prisplaner
få en gratis provperiod
Om leverantören
Atlassian
Belägen i San Francisco, USA
Grundades 2013
Support för Jira
Telefonsupport
24/7 (Live-support)
Chatt
Jira videor och bilder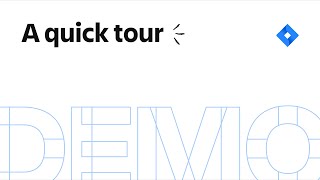 Funktioner i Jira
API
Ad hoc-rapportering
Agila metoder
Aktivitetspanel
Aktivitetsspårning
Anpassningsbar instrumentpanel
Anställdas databas
Arbetsflödeshantering
Arbetsflödeskonfiguration
Automatisering av affärsprocesser
Automatisering av marknadsföring
Biljetthantering
Budget / Prognoser
Cloud Computing
Data Import/Export
Datakontakter
Datavisualisering
Dokumenthantering
Dra och släpp
Eftersläpningshantering
Ersättningshantering
Felsökning
Fildelning
For IT Project Management
Formulärhantering
Formulärsautomation
Färdplanering
Färgkoder / Ikoner
För utvecklare
Försäljarstyrelse
Gantt / Tidslinjevy
Grafiskt användargränssnitt
Idéhantering
Implementeringshantering
Instrumentbräda
Integrerad utvecklingsmiljö
Intressentdefinierade attribut
KPI-övervakning
Kalenderhantering
Kanban- styrelse
Kapacitetshantering
Kommentarer / Anteckningar
Kommunikationshantering
Kompatibilitetstestning
Konfigurationshantering
Kontinuerlig leverans
Kvalitetssäkring
Lagerhantering
Marknadsföringskalender
Mediaplanering
Mobilåtkomst
Märkning
Märkning av uppgift
Målsättning / spårning
Personalhantering
Portföljhantering
Prestationshantering
Prioritering
Problemhantering
Procent-fullständig spårning
Processmodellering och design
Productivity Tools
Produktkartläggning
Produktlivscykelhantering
Prognoser
Projektledning
Projektplanering
Projektplanering / schemaläggning
Projektspårning
Rapportering / projektspårning
Rapportering och analys
Rapportering och statistik
Redigering/uppdatering av uppgift
Regelbaserat arbetsflöde
Releaseplanering
Resurshantering
Riskhantering
Samarbetsverktyg
Schemaläggning av anställda
Schemaläggning av resurser
Semester- / ledighetsspårning
Skapa underuppgifter
Spenderingshantering
Sprintplanering
Spåra milstolpar
Spårbarhet
Spårning av efterlevnad
Spårning av framsteg
Stapeldiagram
Statusspårning
Sök / filtrera
Teamhantering
Tid och kostnadsspårning
Tidrapportering
Tidsspårning
Tidsur online
Tredjepartsintegration
Undersökningar och feedback
Uppdragshantering
Uppgiftsförloppsspårning
Uppgiftshantering
Uppgiftsplanering
Upptäckt av buggar och fel
Varningar / Meddelanden
Verifieringskedja
Versionskontroll
Visning av enstaka data
Visualisering
Visuell arbetsflödeshantering
Webb / mobilapputveckling
Widgets
Ändringshantering
Återkommande uppgifter
Åtkomstkontroller / behörigheter
Jira Hitta alternativ 2021 - Capterra Sverige
Nicholas
Life & Micro Insurance Manager i Kenya
Verifierad LinkedIn-användare
Försäkring, 51-200 anställda
Har använt programvaran för: 2 + år
Jira, Functional and Effective Software
Fördelar:
Jira helps me manage my work and time. My daily work process shows in Jira and this is very easy to track my productivity. The software is very flexible and I can customize reports and fields to fit my liking. The IU is very easy to use and looks clean. Easy time tracking, gives insight of what the team members have been working on and how projects are progressing. Integrates well with other softwares like Slack.
Nackdelar:
My 9years have been nothing short of wonderful. Nothing major I dislike about Jira
Deepanshu
Senior Software Engineer i Indien
Datormjukvara, 11-50 anställda
Har använt programvaran för: 2 + år
Jira offers a comprehensive range of project management services.
Kommentarer: From last 3 years, I am using Atlassian products especially Jira. With ease, I am managing my agile and software development products in Jira. This tool offers a vast variety of services/functionalities which really helped me a lot to manage my project and activities on a daily basis. Scrum/kanban board, automation, service desk/issue collectors & integration with other applications like servicenow, slack etc helps me to keep track of all the info at one place. The integration of Jira with other applications like Servicenow, slack, github etc helps me to keep track of all the info at one place. With Github integration, I can manage my repos and pull requests info on Jira issues. Jira slack integration helps to get the notifications each time an issue gets created in my Jira project. Jira Servicenow integration is great functionality for Incident management tracking in Jira.
Fördelar:
The best thing about this tool is that it offers you so much functionalities that makes your day to day work easier to manage and you can easily keep track all the project info at one place. Integration with other applications is one of the great functionality what this tool offers.
Nackdelar:
There are limited automations functionalities this software has to offer. While the project is software type, it does not offer you the automations functionalities. Other than that, this tool is a one stop solution for all your project needs.
Övervägda alternativ: Zoho Sprints
Anledningar att byta till Jira: Jira is my preferred option over Zoho because of their superior user interface and user experience.
gary
Product Manager i Storbritannien
Telekommunikation, 51-200 anställda
Har använt programvaran för: 2 + år
dont Jira the reaper
Kommentarer: Market leader that have just got lazy.....so much potential and havent seen a new valuable feature in years.
Fördelar:
For scrum and development cycles it is very very good
Nackdelar:
From a product management POV it does not have any of the features or flexibility available. Customising is a massive headache...everything you think you should be able to do is actually not possible and it takes a huge amount of time to source and research topics in help section. Very frustrating
Verifierad recensent
Product Owner i Indien
Verifierad LinkedIn-användare
Informationsteknologi och tjänster, 10 000+ anställda
Har använt programvaran för: 2 + år
Highly flexible Agile project management tool but a little complicated to use.
Kommentarer: I love using Jira as I can configure it as per my project's needs and I highly recommend this tool if your team is following 'Agile Development' process.
Fördelar:
I have been using Jira from last 5+ years now for Backlog management, Requirements management, Bug tracking and creating Dashboards for project review meetings with leadership. It's extremely flexible tool where you can configure your own workflows and customize it as per your project's needs. It's my go-to Agile project management tool (especially for Scrum). It's so easy to create and manage user stories, bugs, technical tasks etc. You can tag your user stories as per Epics and Features, you can also add labels to each ticket. You can track the status of any ticket and also see the bandwidth allocation of various teams. In JIRA, you can add advanced search filters to view only those user stories that has particular combination of fields (like specific assignee, status, epic name etc.). Moreover, JIRA Dashboard provides a bird's eye view of the overall project status which gives the real time visibility to you and the leadership team. The UI is very clean and simple and it makes Agile Development very productive, once you get the hang of it. Plus, it's very well integrated with many popular apps like Google workplace, workday, slack etc. But there is definitely a steep learning curve with Jira. The success of this product largely depends on how your management/leadership standardize various processes and workflows within Jira.
Nackdelar:
Jira doesn't allow you to add multiple assignee on one user story, and this becomes a concern when multiple developers are working on one story. Also, it's hard to get support from Atlassian when you are facing some technical issues. Additionally, in my experience, I have found that as Jira provides great level of customization, it can become really messy, if multiple management styles are involved during project planning phase. The workflows can get overly complicated and as a Product Owner, you find yourself stuck in updating the ticket statuses all day long.
Enrique
CTO & CIO i Spanien
Verifierad LinkedIn-användare
Informationsteknologi och tjänster, 2-10 anställda
Har använt programvaran för: 1 + år
There are many programs to manage projects and teams, but they are not Jira
Kommentarer: As I already mentioned in the example of use in the Pros section, from the simplest project (a shopping list), to the most complex, the integration of several work teams from different areas and several very diverse projects, You need software that makes work, communication and organization easier.Jira offers us that, simplifying the management, planning and management of issues, without Jira, order becomes chaos.
Fördelar:
I will give an example of how I used it on one occasion and the advantages of having had this software.I was hired by a digital marketing company to improve proprietary applications, internal APIs, creation and migration of landing pages made in WP for our clients, migration of PHP applications to Python, server management, diversity of containers... The DevOps who was doing all that work left the company.An external audit was hired that provided workers spread all over the world, Spain, India, Latam...So we find ourselves with a lot of work, from very different areas, work environments and projects of all kinds and just one person to manage everything.With Jira we all worked under the same environment to organize tasks, but above all incidents and bugs, and with the need to manage the priorities of each new element that entered our work boards.At a glance, I could assign tasks, review code, refactor or modify it, and upload it to the test servers. Review the tickets, with screenshots of the errors or the new results that should be obtained. Keep in touch with everyone from one place and also receive all feedback in Jira.It was months of hard work, without Jira it would have been impossible to manage it.
Nackdelar:
Despite having Jira with everything necessary for software development, sometimes it becomes more complex and less visual than if we accompany it with some extras, also from Atlassian. So it is easier for some boards or planning to use Trello, GitHub or Bitbucket for continuous integration, Sourcetree to make the different branches and versions more visual, Composer for team collaboration...
Övervägda alternativ: Trello
Anledningar att välja Jira: It is expensive to maintain and you never get the ease of use and tools of software of this quality.
Anledningar att byta till Jira: It is more complete for incident management, priorities integrates better with other solutions