Vad är Notion?
Notion är allt-i-ett-arbetsytan för anteckningar, projektledning, dokument och samarbete. Tiotusentals team och företag runt om i världen använder programvaran för att se till att medarbetarna hålls informerade och samarbetar.
Genom att sammanföra allt arbete och all kunskap och göra det väldigt anpassningsbart skapar Notion fokus och transparens, samtidigt som verktygen konsolideras, vilket ger tidsbesparingar och ökad produktivitet för team av alla storlekar.
Vem använder Notion?
Notion är ett verktyg för team och företag som vill ha ett bättre sätt för att hantera kunskap, projekt, dokument och samarbete. Privatpersoner kan också använda produkten för att föra anteckningar och organisera sina liv.
Var kan Notion användas?
Moln, SaaS, webb-baserat, Mac (Desktop), Windows (Desktop), Android (mobil), iPhone (mobil), iPad (mobil)
Om leverantören
Notion Labs
Belägen i San Francisco, USA
Grundades 2013
Telefonsupport
24/7 (Live-support)
Chatt
Språk
engelska, franska, japanska, koreanska
Om leverantören
Notion Labs
Belägen i San Francisco, USA
Grundades 2013
Telefonsupport
24/7 (Live-support)
Chatt
Språk
engelska, franska, japanska, koreanska
Notion videor och bilder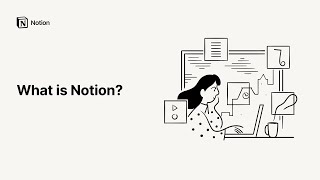 Jämför Notion med liknande produkter
Funktioner i Notion
Aktivitet / Nyhetsflöde
Anpassningsbara mallar
Anteckningar
Anteckningshantering
Arbetsflödeshantering
Arbetsflödeskonfiguration
Arkivering och lagring
Att-göra-lista
Brainstorming
Budgethantering
Data Import/Export
Dokumenthantering
Dokumenthämtning
Dokumentklassificering
Dokumentlagring
Dra och släpp
Ersättningshantering
Fildelning
Fjärråtkomst / kontroll
Fulltextsökning
Gantt / Tidslinjevy
Gästtillgång
Idéhantering
Importera uppgifter
Innehållshantering
Instrumentbräda
Kalenderhantering
Kanban- styrelse
Katalogisering / kategorisering
Kommentarer / Anteckningar
Kommunikationshantering
Kontaktledning
Kravshantering
Kunskapsbashantering
Kunskapshantering
Mallhantering
Mobilåtkomst
Märkning
Märkning av uppgift
Målsättning / spårning
Mötehantering
Mötesanteckningar
Portföljhantering
Prioritering
Projektplanering / schemaläggning
Rapportering / projektspårning
Rapportering och analys
Rapportering och statistik
Redigering i realtid
Redigering/uppdatering av uppgift
Resurshantering
Samarbetsverktyg
Självbetjäningsportal
Skapa underuppgifter
Spåra milstolpar
Spårning av framsteg
Statusspårning
Stöd för flera enheter
Sök / filtrera
Textredigering
Tid och kostnadsspårning
Tredjepartsintegration
Uppgiftsförloppsspårning
Uppgiftshantering
Uppgiftsplanering
Versionskontroll
Visualisering
Åtkomstkontroller / behörigheter
Notion Hitta alternativ 2021 - Capterra Sverige
Greg G.
Operations Fellow i USA
Verifierad LinkedIn-användare
Högre utbildning, 1 001-5 000 anställda
Har använt programvaran för: 2 + år
Övervägda alternativ:
Notion can eat Google Docs for breakfast
5
för 4 veckor sedan
Nytt
Fördelar:
Notion is, in my opinion, the pinnacle of document creation. It offers a loose structure that provides an opinion of how things can work, but is overwhelmingly flexible in what users can do. Never before have I so quickly been able to - create docs - integrate them with dates - add external media
Nackdelar:
Notion's pricing structure is fair, but it's hard to beat free! Google Docs is only surviving, imo, because so many companies already pay for GSuite.
Alberto nahum G.
Associate Professor i Spanien
Utbildningsförvaltning, 1 001-5 000 anställda
Har använt programvaran för: 1 + år
A tool so versatile that it will adapt to your needs
5
för 2 veckor sedan
Nytt
Kommentarer: Since I discovered Notion almost two years ago, it has become an essential tool for me. As it integrates such a vast number of options, I can use it to take notes, draft articles, brainstorm new ideas, plan each course week, and keep track of expenses... My workflow has improved because it allows me to have very different aspects of my work within the same environment. I don't need to switch from one app to another because Notion includes several I usually use.
Fördelar:
My favorite thing from Notion has to do with its flexibility. I use it mainly to draft essays, blog posts, and articles. It's easier for me than any word processing software because Notion allows me --beyond being a multiplatform app-- to reorganize both my text and my files very smoothly. The heaps of templates available are also a great deal. For example, I use one template weekly to keep track of certain incomes and spending. I have also used templates to plan my classes for one semester or sketch a future book's ideas. I also use it as a note-taking app for every meeting.
Nackdelar:
I am pretty happy about it, and I have not used several features that look interesting. The only real problem I have had so far is its dependency upon connection. There is no offline mode. So, eight or ten months ago Notion system was down, and I could not access my drafts for half a day.
Mor S.
MLOPs Team Lead i Tyskland
Finansiella tjänster, 51-200 anställda
Har använt programvaran för: 6-12 månader
Good for knowledge management, but not for planning
3
för 2 månader sedan
Nytt
Fördelar:
It is effortless to view data in different ways (timeline, board, table) and easy to integrate data between pages. It is straightforward to organise and add structure to the team documents and knowledge base. Specifically, I like the template functionality.
Nackdelar:
Using notion for planning and task tracking is something that I don't enjoy. I think it is not robust enough, and ppl can easily change and manipulate data. It is sometimes hard to understand what exactly was changed. The history doesn't include changes in attributes type and data inside pages. Very hard to track project progress, and it feels hacky. Not enough integration with other standard tools that are used in the company, and the integration with slack, for example, is too basic.
Jennifer Y.
Independent Life Insurance Agent i USA
Verifierad LinkedIn-användare
Försäkring, Egenföretagare
Har använt programvaran för: 1 + år
Övervägda alternativ:
I Run My Life with Notion
5
för 4 veckor sedan
Nytt
Kommentarer: I absolutely love Notion. Since the first day I discovered it, it has been in integral part of my business and personal functions. There isn't anything I haven't been able to use Notion for, so far.
Fördelar:
I use Notion as my Life Dashboard. It is the first thing I open in the morning, and it is open for the rest of the day. I use it for everything from trip planning to client records. I track my budget, my health, my tasks...everything.
Nackdelar:
It took me a while to get a grasp on linking databases and I do wish it was a little more "user friendly" and intuitive...but there are tutorials and plenty of templates and examples.
Verifierad recensent
Customer Sucess lead i Spanien
Verifierad LinkedIn-användare
Personalavdelning, 501-1 000 anställda
Har använt programvaran för: 1 + år
Övervägda alternativ:
Must have
4
för 2 månader sedan
Nytt
Kommentarer: I use both Notion in the scaleup I am working and also for the startup I am building
Fördelar:
It is easy to use, clean, and have a big community of users who will share tips
Nackdelar:
Blocks. I prefer normal copy paste. Sometimes I get frustrated with the blocks. In any case, once you get use to it you are fine