A1 Tracker
Vad är A1 Tracker?
Webbaserad programvara för kontrakt-, risk-, anspråks-, incident-, efterlevnads- och försäkringshantering med funktioner för dokumenthantering, godkännandearbetsflöde, logghistorik, dokumentmallar,
Läs mer
e-postaviseringar, kontaktuppgifter, datum- och tidsstämplar, anpassningsbar rapportering och dokumentversionskontroll. Fullt värdbaserad eller lokalinstallation finns som alternativ med privat märkning och integrering på din webbplats. Flera valutor och flera språk.
Läs mindre
Vem använder A1 Tracker?
Risk-, kontrakt-, krav-, försäkrings-, incident-, efterlevnads-, säkerhets-, upphandlings- och CRM-programvara. Redovisning, ekonomi, HR och enkel inloggningsintegrering. Webbportaler, arbetsflödesautomatisering och analyser.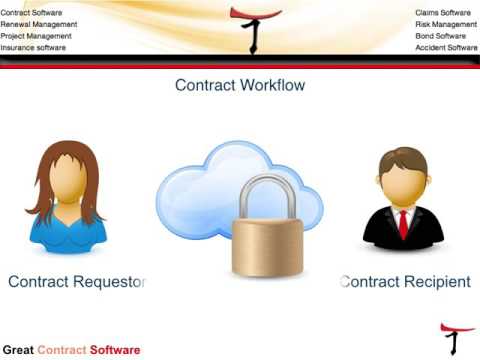 Är du osäker på A1 Tracker? Jämför med ett populärt alternativ
Inte tillgänglig i ditt land
Gratis version
Gratis provperiod
Gratis version
Gratis provperiod
A1 Tracker Hitta alternativ 2021 - Capterra Sverige
Recensioner av A1 Tracker
Rufina
Insurance Agent i USA
Verifierad LinkedIn-användare
Försäkring, 10 000+ anställda
Har använt programvaran för: 2 + år
Very flexible and robust software
Fördelar:
We like that this program is extremely flexible and customizable. You can even have them help you pare the features down to only the things that are really necessary in your organization, which we liked since we were working on a budget. We use it primarily for insurance purposes like managing due dates and payments, recording documents, tracking a claim in progress, generating batch invoices and reports or following up with a client. However, this tool has also been used occasionally for managing some of our projects. The dashboard makes it possible for us to see all the important information in one glance.
Nackdelar:
Because it is highly customizable and flexible, things can sometimes get really complicated especially if a less experienced administrator is handling it. So when we were in the process of implementing A1 Tracker, some questions and issues came up but their representatives were always way ahead of us and they were ready with a solution or suggestion even before we could ask.
Joshua
Claims Adjuster i USA
Transport / lastbil / järnväg, 1 001-5 000 anställda
Har använt programvaran för: 2 + år
Fantastic Software and Fantastic Customer Support
Kommentarer: I had a very good experience with A1. I was the primary system administrator for our company. The response time from customer support was short and the help they provided was spot-on. I have no complaints about this program.
Fördelar:
The ability to import data from our existing system and then manipulate that data to fit the new program was an awesome feature. This program was also very easy to use. The program is also customizable to fit the needs of our company.
Nackdelar:
There is really only one "con" to mention. 1. Building "custom views" was a little difficult and took some time to learn.
Iris
Business & Customer Experience Manager i Puerto Rico
Transport / lastbil / järnväg, 51-200 anställda
Har använt programvaran för: 2 + år
User friendly software
Fördelar:
It is very easy to implement according to the needs of your business. It turns out to be very friendly to work on it.
Nackdelar:
Really satisfied with the product. Nothing bad to say.
KIMBERLY
CLAIMS MANAGER i USA
Transport / lastbil / järnväg, 1 001-5 000 anställda
Har använt programvaran för: 2 + år
CREATING EFFICIENCY IN A PAPER FILE WORLD
Kommentarer: Here at Brown Integrated Logistics we were previously using disjointed systems to manage our claims management system, consisting of a TMS software, paper records, and excel sheets. We had to aggregate information across a multitude of various claim types, such as Workers Compensation, Auto Accidents, Warehousing Property Claims, Cargo Claims, Slip and Fall Claims, Occupational Accidents, Torts, 3rd Party Property Damage, and Bodily Injury as well as Litigated claims. In fact, we love the fact that we can add as many claim types as we need, and change the display of information based on claim type and user permissions. We can give claim admins and adjusters access to more details about a claim, such as documents, reserves, and financials, while limiting access to field staff to just the basics to record a claim. We love the fact that we no longer have to run OSHA reports manually, the old fashioned way. We can now generate all of the OSHA reports and the First Report of Injury right from the system, and limit the report by department, location, and subsidiary company. This really simplifies our OSHA reporting compliance process. The financials are another strong point. We can finally track all claim-related costs and reserves in one place, allowing us to run financial reports for our executive management team at a moments notice.
Fördelar:
The ability to modify our current program without making contact with A1. The flexibility is unsurpassed compared to other programs. The attention detail and work arounds help mold this program to our specific needs. The knowledgeable team and staff work with us to collaborate on creating new product within the program. Customer Service is top-notch. Questions and issues are resolved in a timely fashion, sometimes quicker than expected. While meeting expectations are always a bonus, A1's staff always exceeds our expectations and a regular basis
Nackdelar:
There was a lot of data to import; sifting through all of the data to import and organizing that was time consuming. Additionally, we invest the time up front into understanding our short and long term business needs to collaborate with A1 on how to best "structure" the system. Because A1 Tracker is so customizable, there are lots of decisions to make for a business owner to optimize for users and for the business needs.
Catherine
Guarantee Administrator i Kanada
Har använt programvaran för: 2 + år
We've used A1 software since 2013 and very pleased with the quality of product service and support.
Fördelar:
I oversee product warranty claims for around 250 dealers, who are responsible for handling customer guarantee repairs and product registrations. A1 Enterprise was our software of choice because our warranty, product registration, and RMA process is chalk-full of complex business rules which requires automation. Our products and guarantee process are complex, due to each product having many associated parts and sub-assemblies, where each can have various warranty coverage types and limits. A1 Enterprise also provided an interface to our ERP accounting software, which gives us more control over how our products and claim costs approvals flow between the two systems. This interface reduced burden on me and our accounting department. We have collaborated continuously with the team at A1 to clearly define our business requirements to ensure we get what we need, and the team at A1 invests their time to thoroughly understand our business needs. Pros: The team at A1 is very competent with their technology and our requirements. They know how to present solutions to complex business needs, and are very responsive to changes and support requests. Additionally, A1 Tracker as a software is rich with customizability, administrative features, and workflow features that make my job easier and more efficient. In comparing my time spent managing claims in the previous system, A1 Tracker gave us a 90% increase in efficiency.
Nackdelar:
A1 Tracker is an application that takes time to understand and grow into. Any administrator taking on this application should be aware that a time investment on their part is needed to ensure a successful implementation. Additionally, I would like to see Dashboard reports with charts and graphs, although I hear rumors that's coming in 2018!