Vad är HubSpot CRM?
Oavsett om du har ett litet team på fem personer eller en sofistikerad säljkår på 500, erbjuder HubSpot priser och paketalternativ som kan växa när du gör det. HubSpots programvara för hantering av kundrelationer är byggd för företag som vill lägga mindre tid på att logga data. Den förvarar alla dina kontakter i en centraliserad, anpassningsbar databas. Och du kan se allt om en viss lead på ett ställe – inget mer grävande i inkorgar för att hitta information. Börja använda den kostnadsfria HubSpot CRM idag.
Vem använder HubSpot CRM?
HubSpot CRM är byggd för växande team. Idag använder över 78 700 kunder i mer än 120 länder HubSpots prisbelönta programvara för att locka, engagera och glädja sina kunder.
Var kan HubSpot CRM användas?
Moln, SaaS, webb-baserat, Android (mobil), iPhone (mobil), iPad (mobil)
Om leverantören
HubSpot
Belägen i Cambridge, USA
Grundades 2012
Telefonsupport
24/7 (Live-support)
Chatt
Prissättning av HubSpot CRM
Startpris:
Levereras inte av leverantören
Erbjuder en gratis provperiod
Erbjuder en gratisversion
HubSpot CRM har en gratisversion och erbjuder en gratis testversion. HubSpot CRMbetald version börjar på N/A.
Om leverantören
HubSpot
Belägen i Cambridge, USA
Grundades 2012
Telefonsupport
24/7 (Live-support)
Chatt
HubSpot CRM videor och bilder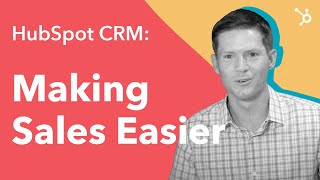 Funktioner i HubSpot CRM
Aktivitetspanel
Anpassningsbara fält
Anpassningsbara rapporter
Arbetsflödeshantering
Automatisering av marknadsföring
CRM
Citat / uppskattningar
Data Import/Export
Dokumenthantering
Dokumentlagring
E-post marknadsföring
E-posthantering
För Mac-enheter
För finansinstitut
För iPad-enheter
För nystartade företag
Försäljningsrörledning
Hantering av möjligheter
Integration av sociala medier
Interaktionsspårning
Kalender / Påminnelsessystem
Kalenderhantering
Kampanjhantering
Kontaktdatabas
Kontaktledning
Kontrakt / Licenshantering
Kunddatabas
Kundhantering
Kundspårning
Lead-hantering
Lead-kvalificering
Lead-segmentering
Lead-upptagning
Mobilåtkomst
Prediktiv analys
Prestandamätningar
Projektledning
Rapportering och analys
Rapportering och statistik
Referrarspårning
Rörledningshantering
Samarbetsverktyg
Schemaläggning
Schemaläggning av möten
Segmentering
Sök / filtrera
Territoriumhantering
Tredjepartsintegration
Uppgiftshantering
Varningar / Meddelanden
HubSpot CRM Hitta alternativ 2021 - Capterra Sverige
Recensioner av HubSpot CRM
Brent W
President i USA
Verifierad LinkedIn-användare
Datormjukvara, 51-200 anställda
Har använt programvaran för: 2 + år
HubSpot CRM is the perfect tool for any size business
Kommentarer: I love the fact that I can add attributes and use them to create lists, search etc. It has great integrations to other platforms which means you can use HubSpot as your main source of truth for all your customer data.
Fördelar:
The CRM part is FREE! You can't beat that. It has all the functionality you need in a Customer management system. You can add on marketing, service desk, sales and more!
Nackdelar:
The marketing add-on is VERY expensive and there is no option for the Solo person. The software is geared to the enterprise which is too bad. It would be nice to see entry-level marketing functions
Övervägda alternativ: ActiveCampaign, Salesforce Sales Cloud och SugarCRM
Anledningar att byta till HubSpot CRM: The cost was lower and the features greater than the other platforms
Bryce
Marketing Director i USA
Mediaproduktion, 2-10 anställda
Har använt programvaran för: 1 + år
Free Version is great, but when you pay you really pay
Fördelar:
I got the starter pack for all, CSM, Marketing, Sales, etc. for a low price but you pay out the nose for marketing contacts and the value added isn't actually a whole lot. You could use an emailing service like ConstantContact or even a cold email service and get better value for monthly cost for marketing contacts.
Nackdelar:
I originally set it up to be an all-in-one location for all my contact management but that hasn't been the case, though it HAS replaced A LOT of my platforms, it still hasn't yet replaced Monday.com. Also, there isn't an easy way yo separate out the CRM, like compartmentalize people who are receiving marketing compared to clients that are specifically sales. This means having two HubSpot accounts, one for marketing and one for sales and it's just a hastle. If they only made a user-level experience where you could effectively hide all the marketing contacts from sales until they become sales contacts, it would fix the issue. The main thing we use Monday for is because it's a light platform we can push all our sales cycles through for task management. Where as HubSpot still has a poor sales pipeline management system with updates that should have been done YEARS ago. I've seen people complaining about the "NEW DEAL" tag with all new sales deals since 2018 and it's still there! Crazy to me this pipeline system need aa revamp and it's not getting enough attention
Övervägda alternativ: monday.com
Anledningar att välja HubSpot CRM: HubSpot seemed to be an all-in-one solution, but didn't pan out that way. Though it definitely replaced Pipedrive, couldn't replace Monday.
Tidigare programvara: Pipedrive och monday.com
Anledningar att byta till HubSpot CRM: Ease of use, contact updating is easy and their support is great.
Finansiella tjänster, 51-200 anställda
Har använt programvaran för: 2 + år
Källa: SoftwareAdvice
Great Product, Abismal Suppport & Sales Practices
Kommentarer: Awful. Great product now ruined by pursuit of greed and shoddy sales practices. Avoid.
Fördelar:
Clean and easy to use UX. Fast to navigate.
Nackdelar:
The sales practices are predatory and the company is now under pressure to make a profit be very careful about opaque pricing. If your not getting 50% off thr listed price you are paying too much. Never ever take anything sales or support teams say without it being written down.
Övervägda alternativ: Salesforce Sales Cloud
Anledningar att byta till HubSpot CRM: We were duped should have gone with salesforce
Elizabeth
Senior Director Of Digital Marketing i USA
Verifierad LinkedIn-användare
Detaljhandel, 5 001-10 000 anställda
Har använt programvaran för: 2 + år
Improve the relationship with your customers
Kommentarer: It is an automated software that will help you with the organization of your company's activities, you can schedule appointments, schedule a client with an advisor, broadcast messages, create notes on each client, send mass emails, make calls, you can create tasks to have the optimal follow-up of this client, history of orders placed.
Fördelar:
I like HubSpot because it's a complete CRM platform, you can organize your sales, marketing campaigns, customer service. This software will help you with the business growth strategy through marketing techniques. It has several plans and different costs. You will be able to obtain information in graphs of the statistics, access your contacts that are being created (clients, prospects), you can assign advisors to attend to each client. Something that I can highlight is that it has a free version in which you can use several tools, ideal for those who want to see how it works, and then there is the Enterprise version, which is the most complete and to handle more contacts.
Nackdelar:
It is a platform with many functions and at first it can be difficult to understand, it would be nice if it had more tutorials on the platform to guide you through the different tools
Mashudu Hilary
Freelancer i Sydafrika
Datormjukvara, Egenföretagare
Har använt programvaran för: 1 + år
The best way to keep in touch with your customers
Kommentarer: As a small business, managing my customers has become easier with HubSpot. Everything which I need for customer relationship management is offered by the software. I especially love the lead management feature because that is exactly what a business needs to grow and I can safely say, it has made a huge difference in the relationship which I have with my customers and clients.
Fördelar:
HubSpot CRM is really great because it furnishes my business with a straight forward and powerful software. It has provided me with a robust digital marketing instrument and an arsenal of tools which I can effectively use for sales and customer service. I love how it comes with a lightweight, yet proficient free starter plan for those who might want to take it for a test drive and see how it operates. The subscription model is great as it is divided in tiers so one can purchase a subscription which suits their budget and get features included in that tier. It offers a simple user interface and setting up and maintaining the software is trouble-free. Ever since I started using the software, attracting prospects is no longer a challenge, I am also able to to get business growth strategies through various marketing techniques. With the lead management feature, I can acquire and manage potential clients or custormers effortlessly. In addition to this, the software enables me to schedule appointments and or schedule a client with an advisor. The email management option helps me to send, reply track and organize emails all at once which improves customer service while saving me time. A combination of all these features and more makes me feel really satisfied with the software.
Nackdelar:
I have noticed that some features require an upgrade which can become costly for small businesses. In addition to this, the free tier does not come with some automations. Lastly, it would have been nice if they offered a reccuring task option as it would aid in prompting a user to follow up with clients regularly thus the reminder feature leaves much to be desired.