Vad är AlumnForce?
AlumnForce is a private professional social network solution dedicated to schools, universities, alumni associations and foundations with the aim of building relationships between students, graduates alumni, recruiters, professors and administrations. The application can be customized to suit the image of the community and is functionally modular to meet your organizations priorities.
More than 300 alumni networks use AlumnForce around the world !
Vem använder AlumnForce?
We collaborate with business schools, universities, non-profits, training institutions, companies, and Alumni associations to help them empower their network.
Var kan AlumnForce användas?
Molnbaserad
På plats
---
Support för AlumnForce
Telefonsupport
24/7 (Live-support)
Chatt
Support för AlumnForce
Telefonsupport
24/7 (Live-support)
Chatt
AlumnForce videor och bilder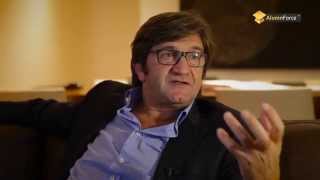 Jämför AlumnForce med liknande produkter
Funktioner i AlumnForce
Aktivitet / Nyhetsflöde
Användarprofiler
Diskussioner / forum
Eventhantering
För alumniföreningar
För ideella organisationer
Grupphantering
Innehållshantering
Integration av sociala medier
Kalenderhantering
Mediabibliotek
Medlemskapsledning
Medlemskatalog
Måtta
Privat nätverk
Realtidschatt
Sök / filtrera
AlumnForce Hitta alternativ 2021 - Capterra Sverige
Recensioner av AlumnForce
Eric
Directeur Relations Monde Socio-Economique i Frankrike
Verifierad LinkedIn-användare
Utbildningsförvaltning, 5 001-10 000 anställda
Har använt programvaran för: 1 + år
Creation of the professional network of the University of Lille www.lilagora.fr
Kommentarer: The Alumnforce team is very responsive and the needs and expectations of uses are taken into account. All Alumnforce customers benefit from numerous upgrades each year at no additional cost, which is very significant. Similarly, it is possible to participate in the development of new functionalities with the Alumnforce team.
Fördelar:
The ease of use and the many features enabled by the network
Nackdelar:
Sometimes a design to improve, which was done in the first year of using the software
Svar för MEVIA
för 3 år sedan
Many thanks for your positive feedback Eric!
Olivier
VP - Alumni Engagement Platform i Schweiz
Högre utbildning, 51-200 anställda
Har använt programvaran för: 2 + år
Övervägda alternativ:
A great software to engage Alumni!
Kommentarer: Alumnforce help us to deploy a great Alumni platform!
The solution allows us to manage our website and all administration processes in a unique system.
Since Alumnforce deployment we were able to reconnect with the Alumni community (+3500 users), improve Alumni engagement and promote new services during the pandemic like mentorship and webinars.
Customer support is very efficient with a dedicated project manager helping us developing the tool and improve our alumni engagement strategy.
Fördelar:
User friendliness for both admin and Alumni One platform for all critical features for an Alumni association: Alumni relationship management, memberships and donations, content and event management, career service. Fast deployment and migration from our old platform (<1 month once Alumni database has been cleansed). New services to develop audience and Alumni engagement (integration with AF Talent and Welcome to the Jungle for job offers)
Nackdelar:
N/A, the tool benefits from continuous improvements including UI and new modules.
Aude
Chargée de relations entreprises i Frankrike
Utbildningsförvaltning, 1 001-5 000 anställda
Har använt programvaran för: 2 + år
Axes d'amélioration
Kommentarer: C'est un super outil, qui pourrait être utiliser à d'autres fins dans les écoles : CRM Commercial, avec mise en relation des étudiants et des entreprises pour + de placement :-)
Fördelar:
Statistiques Choix des listes de diffusion Ergonomie Rendu communication +
Nackdelar:
Il faudrait systématiquement une version "in english" pour nos étudiants étrangers / sans surplus de coût L'option "Responsive" serait un réel + , si il y avait la possibilité de télécharger l'application dans le PlayStore (demande récurrente des utilisateurs) La communication doit être doublée par un email sur toute la base externe / car tout le monde n'a pas activé son compte / nous devrions pouvoir le faire depuis cet outil, pour gagner du temps
guy
responsable carrières i Frankrike
Medborgerlig-och social organisation, 2-10 anställda
Har använt programvaran för: 2 + år
Övervägda alternativ:
Mon avis sur Alumnforce
Kommentarer: J'apprécie la création d'évènements et la facilité de règlement financier
J'apprécie également le module carrières qui contient la plupart des fonctionnalités nécessaires au dépôt des offres, à leur mise en ligne et à la consultation de la CVThèque
Fördelar:
La création d'évènements est assez pratique et la prise en main du module agenda est assez rapide Les filtres accessibles sur la CVThèque sont assez efficaces Le JobBoard ne présente pas de lacunes particulières
Nackdelar:
Difficulté pour segmenter les membres d'un groupe pour lequel je suis responsable ou modérateur et leur adresser des messages personnalisés en fonction de certaines caractéristiques
Gilbert
DSI externalisé i Frankrike
Medborgerlig-och social organisation, 11-50 anställda
Har använt programvaran för: 2 + år
Övervägda alternativ:
Actuellement le meilleur produit pour faire vivre un réseau
Kommentarer: L'équipe d'AlumnForce est à l'écoute de ses clients, en cherchant à répondre aux mieux aux différents besoins.
Fördelar:
L'outil est en constante évolution en prenant en compte les besoins des utilisateurs.
Nackdelar:
A l'époque où nous sommes partis avec eux, ils s'agissaient d'une solution émergente, et pas d'une solution standard du marché. Mais cela a été bénéfique, car l'équipe d'AlumnForce est dans un processus d'amélioration continue. Processus qu'ils continuent à avoir même s'ils sont devenus depuis une solution standard du marché.
Svar för MEVIA
för 2 år sedan
Merci de votre confiance et votre commentaire positif Gilbert. C'est un plaisir de travailler avec vous.