vcita
Vad är vcita?
Automate time-consuming admin tasks like payment collection & billing, scheduling, and client reminders & management, so you can focus on growing your business. Stay organized and deliver exceptional
Läs mer
client experiences with an intuitive management platform.
Läs mindre
Vem använder vcita?
Small businesses who provide services. Over 100,000 users rely on vcita worldwide: accountants, lawyers, business & marketing consultants, coaches, counselors, fitness trainers, educators, and more.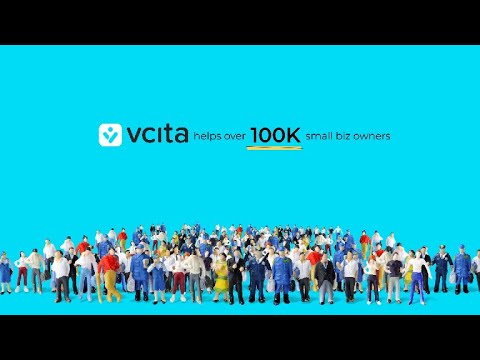 Är du osäker på vcita? Jämför med ett populärt alternativ
Inte tillgänglig i ditt land
Gratis version
Gratis provperiod
Gratis version
Gratis provperiod
vcita Hitta alternativ 2021 - Capterra Sverige
John
USA
Verifierad LinkedIn-användare
Har använt programvaran för: 2 + år
Källa: GetApp
No-brainer for appointment based business
Kommentarer: I provide business management consulting for optometrists. All my work is done through appointments and email. vCita flawlessly syncs my calendar and allows clients to schedule when I'm actually available. Prior to vCita, I spent way too much time suggesting times, getting voicemails, etc. Besides that, they have done a great job of allowing a feature-rich "live-site" that is easy to set up and super customizable. I think for many businesses it would suffice to be the landing page.
Fördelar:
Very simple appointment set-ups. Before vCita there was a ton of back and other emails, or worse than that - phone calls.
Nackdelar:
The invoicing/billing system is not as robust as some other programs out there. Specifically I would like the program to send out regular monthly retainer billing.
Asha
Physician//Owner i USA
Hälsa, välbefinnande och fitness, Egenföretagare
Har använt programvaran för: 1-5 månader
Övervägda alternativ:
Great for scheduling, other features not so much
Kommentarer: I was using acuity but looked for other software, because of hippa option. I was ecstatic to see the client portal, unfortunately it is not optimal. Most features however aren't hippa compliant. Really I only use client portal for scheduling and share patient handouts. Patients don't have to log in like other apps, as it recognizing emails.
Overall I do think it offers more than competition , but make sure you try every part to see what works for you and what doesn't. Also customer service must be more present. Even after you pay they limit features until you use for a while , which is ridiculous.
They will be better if they make conscious effort to improve
Fördelar:
Able to customize scheduling page to be more professional and to distinguish services offered. Like the idea of client portal. Clients can go to portal to pay , schedule and can share documents. Works for me who share patient education handouts.
Nackdelar:
Some additional features are really glitchy and most features of the client portal I can't use. When customers pay online , they are not taken to confirmation page or automated message . Messaging IS NOT secure , sometimes links In messages, don't work. Documents are not secure. So since I'm using for health business, I had to get another program for secure messaging . Customer service good when you can each them, there is a 2 hour window only to call in a 24 hour day. Chat is not always available during business hours. It's even worse if you are on east coast.
Adriana
CEO i USA
Verifierad LinkedIn-användare
Hälsa, välbefinnande och fitness, 2-10 anställda
Har använt programvaran för: 6-12 månader
Övervägda alternativ:
A great option when have a huge team
Fördelar:
In my business we offer mental health services and have several professionals, was easy customize the service to everyone and the sync option is the best in the market
Nackdelar:
is so much expensive, unfortunately i can't afford that any longer.
Fotografi, 2-10 anställda
Har använt programvaran för: 2 + år
Övervägda alternativ:
Sinking Ship
Kommentarer: Having been a customer for several years, vCita offered an all-in-one solution that few others compared to at the time. However, very little has changed in the last 3 years other than some unnecessary aesthetic updates and very minor enhancements. I got on board fully aware that there were several missing features I needed which were on the top of the feature request list and I put in place workarounds to suffice until these features were going to be implemented. I'm talking about pretty fundamental things, like the ability for online payments to be accepted with sales tax automatically calculated, and add-on/bundled products/services. Instead of the development team addressing critical upgrades the community is begging for, we get branding updates, color scheme changes, and random issues where things that have always worked fine no longer work properly.
Customer service is all but useless, and I constantly get the feeling their priorities lie in marketing the outdated product they have rather than improving it.
If you try the product and feel that it accomplishes 100% of what you need it to do, go for it. But if you find that it looks great but misses the mark on a few key areas, don't jump on board hoping it will be addressed in the next decade. Keep looking. I'm done waiting.
Fördelar:
Relatively easy to use and deploy. Client interface is mostly intuitive and easy to use.
Nackdelar:
Product development is nonexistent. Customer support is a joke. On the rare occasion there is an update, I find something on my website no longer works, instead of being improved.
Maud
Digital Marketing & Communications Manager i Frankrike
Finansiella tjänster, 11-50 anställda
Har använt programvaran för: 6-12 månader
A little review from vcita user
Fördelar:
Easy to use and install. Intuitive marketing automations.
Nackdelar:
Not being able to reach customer service and getting support when I need it turns me off from this platform.