Slack
Vad är Slack?
Slack är ett samarbetsnav där rätt personer och rätt information möts så att alla får sitt jobb gjort. När ditt team till exempel behöver sparka igång ett projekt, anställa en ny medarbetare,
Läs mer
implementera kod, granska ett försäljningsavtal, slutföra nästa års budget, genomföra ett A/B-test, planera öppnandet av ert nya kontor – då är det Slack ni behöver. Prova Slack gratis med ditt team.
Läs mindre
Vem använder Slack?
Våra kunder sträcker sig från små tvåmannaföretag till Fortune 100-bolag. Faktum är att 77 % av alla Fortune 100-bolag använder Slack.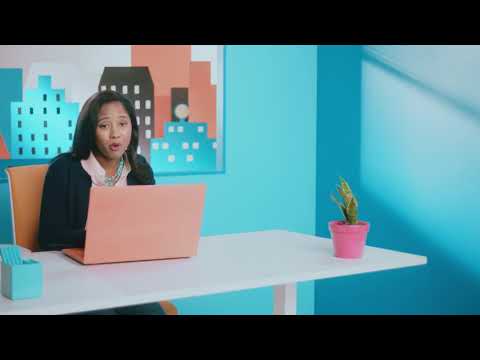 Är du osäker på Slack? Jämför med ett populärt alternativ
Inte tillgänglig i ditt land
Gratis version
Gratis provperiod
Gratis version
Gratis provperiod
Slack Hitta alternativ 2021 - Capterra Sverige
Charles
Directror i Singapore
Verifierad LinkedIn-användare
Mediaproduktion, 2-10 anställda
Har använt programvaran för: 1 + år
Övervägda alternativ:
Fast and Efficient Team Collaboration App every Company must have
Kommentarer: Feedback from the team is the overall experience of using it for collaboration is very smooth and good.
Fördelar:
I like it a lot because there is practically zero learning curve. The platform is smooth and fast and the features are very intuitive. It is great for collaboration especially for remote team.
Nackdelar:
Except for some problems when uploading videos, there isn't much to complain about this app. I see some people complain that for the free plans, the storage size is too little. But entering into a paid plan isn't that costly either.
Sarah
Chief Marketing Officer i Indien
Verifierad LinkedIn-användare
Mat och dryck, 2-10 anställda
Har använt programvaran för: 6-12 månader
Övervägda alternativ:
Slack has become the easiest way to get in touch with your teammates.
Kommentarer: There cannot be a better way to communicate among teams than Slack. Slack has made our lifes easier since we have been working from home remotely from different parts of the globe but stay unified and connected with the help of this tool. They also have a mobile app that lets you access all your chats and files on your phone. Its a great tool for every organization.
Fördelar:
We have been using Slack for almost a year now and all our departments love it. It is a great way to catchup internally within teams or also coordinate with cross functional teams. We use slack for daily followups and project management and task tracking. The IT department of our organization also uses Slack for bug tracking and remote work. Team communication is now just a click away and we feel connected with Slack.
Nackdelar:
Slack has no issues or bugs that we have faced so far. Works like a charm.
Nina
Content Partnerships Manager i Italien
Marknadsföring och reklam, 11-50 anställda
Har använt programvaran för: 6-12 månader
Slack is a good software, but does not bring something extra to the table.
Kommentarer: Overall, I'm happy with Slack. The tool does exactly what it is supposed to do and no more than that. I don't feel the urge to change, but if my colleagues feel the need to switch, then I don't mind either.
Fördelar:
The best thing about Slack is its convenience. The tool is easily accessible from both desktop and mobile, and as a person that often works remotely, it is a plus that my chats are synced on all my devices. The tool is easy to integrate, and colleagues that are new to the software never have trouble using it
Nackdelar:
Something I personally don't like about the software is the following:In group chats, multiple topics are often discussed at the same time. When I want to reply to a specific thing my college mentions, it will be hidden under the phrase of this person, which makes it easy to overlook my response. In other communication software, show your comment along with the message you are replying to, making it easier not to overlook a message.
Verifierad recensent
consulting services and developing software solutions i Vietnam
Verifierad LinkedIn-användare
Bioteknologi, 51-200 anställda
Har använt programvaran för: 2 + år
Övervägda alternativ:
Experience after 3 years of useing Slack
Kommentarer: Slack demonstrates a strong scientific link, particularly when used for internal company communication. Slack is also user-friendly, with an easy-to-use layout and a login interaction with LinkedIn. Furthermore, as compared to other programs, this application is quite light on computers and phones.
Fördelar:
It is highly handy for this application to combine login with Linkin, which helps to improve connection possibilities while eliminating many redundant login processes. Also, because Slack is cross-platform (desktop, Android, and iOS), everyone in my firm can communicate with one another regardless of device. Furthermore, the possibility to connect to other storage services like Dropbox, Google Drive, GitHub... Slack's free plan allows users to save up to 10,000 messages exchanged by the team, 5GB of storage, and connect up to 5 additional carrier services.
Nackdelar:
The storage of messages only takes place for a short time and it is necessary to update the paid application versions to use more features. This makes the free version quite limited and unpopular for long-term storage of information.
Guillermo
Gerente i Spanien
Verifierad LinkedIn-användare
Hälsa, välbefinnande och fitness, 11-50 anställda
Har använt programvaran för: 2 + år
Un 10/10 a una herramienta de comunicación en teletrabajo
Kommentarer: Ha sido excelente no sé qué haría sin esta herramienta , es el pan de cada día.
Fördelar:
Es impresionante lo que puedes hacer con esta herramienta, al principio pensé que solo era un chat por departamentos donde podías organizar personal y chatear según corresponda, pero luego me he dado cuenta las ventas, integraciones que tiene, incluso puede servir para gestión de proyectos, gestionar tareas, se convierte en el pan de cada día para comunicarse con tu equipo de trabajo a distancia, tiene integraciones con la mayoría de aplicaciones que son necesarias; trello, google calendario, tiene un bot que te recuerda o te notifica cosas, chats que no has leido, un fin de cosas, es como una secretaría virtual.
Nackdelar:
Cuando desea sacar del tablero a una persona es bastante complejo, algunas opciones no están visibles.