Vad är BambooHR?
BambooHR erbjuder enkel, integrerad sökandespårning (applicant tracking software, ATS) som en del av deras prisbelönta molnbaserade HR-plattform. Onboardingverktyg, e-underskrifter, ledighetsspårning, prestationshantering, plus enkel rapportering och en bekväm mobilapp gör att du kan göra bra ifrån dig. HR-avdelningens personal blir mer effektiv, mer ändamålsenlig och mer mänsklig när de befrias från datahanteringsspiralen. Ring för att se en demo och starta en gratis provperiod.
Vem använder BambooHR?
Små och medelstora företag som vill sluta använda kalkylblad och/eller vill organisera sina HR-data. BambooHR är en allt i ett-lösning för HR som ger människor frihet att göra bra jobb.
Var kan BambooHR användas?
Moln, SaaS, webb-baserat, Mac (Desktop), Windows (Desktop), Android (mobil), iPhone (mobil), iPad (mobil)
Om leverantören
BambooHR
Belägen i Lindon, USA
Grundades 2008
Telefonsupport
Chatt
Om leverantören
BambooHR
Belägen i Lindon, USA
Grundades 2008
Telefonsupport
Chatt
BambooHR videor och bilder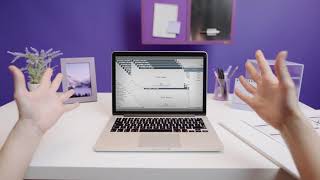 Jämför BambooHR med liknande produkter
Funktioner i BambooHR
360 graders återkoppling
Aktivitet / Nyhetsflöde
Anställdas databas
Anställdsprofiler
Arbetsflödeshantering
Arkivering och lagring
Automatisk tidtagning
Avdragshantering
Bedömningsledning
Benchmarking
CRM
Cykelspårningsgranskning
Direkt insättning
E-postmallar
E-verifiera / I-9-formulär
Elektroniska formulär
Entreprenörshantering
Fakturerbara och ej fakturerbara timmar
Fakturering
Feedback-hantering
HIPAA-kompatibel
Hantera arbetsflöde för orientering
Hantering av prestationsutvärdering
Instrumentbräda
Intervjuhantering
Jobbannons
Kalenderhantering
Kandidathantering
Kandidatprofiler
Kandidatspårning
Kompensationshantering
Kompetensspårning
Lagring av meritförteckningar
Ledighetsförfrågningar
Ledighetshantering
Lämna spårning
Lönerapportering
Lönhantering
Massmeddelanden
Medarbetarkatalog
Mobilåtkomst
Målsättning / spårning
Ombordstigning
Omsättningsspårning
Online Time Tracking Software
Peer-utvärderingar
Personalhantering
Prestandamätningar
Prestationshantering
Process / arbetsflödesautomatisering
Pulsundersökningar
Pågående prestationsspårning
Rapportering och analys
Rapportering och statistik
Rekryteringsledning
Samarbetsverktyg
Semester- / ledighetsspårning
Sjukledighetsspårning
Självbedömning
Självbetjäningsportal
Skatteöverensstämmelse
Spårning av sökande
Talenthantering
Tid och närvaro
Tidrapportering
Tidsspårning
Tidsur online
Tredjepartsintegration
Trendanalyser
Uppgiftshantering
Utbildningshantering
Varningar / Meddelanden
W-2-beredning
Övertidsberäkning
BambooHR Hitta alternativ 2021 - Capterra Sverige
Angelique K.
HR & Operations i Sydafrika
Verifierad LinkedIn-användare
Marknadsföring och reklam, 11-50 anställda
Har använt programvaran för: Gratis provperiod
One stop HR & Performance Management Solution
5
för 2 månader sedan
Nytt
Kommentarer: Overall this product really is a one stop HR shop - it will easily minimize your HR time spent each week with the features it contains and give you an incredible level of feedback through the reporting the system offers.
Fördelar:
When I first trialled the system I immediately saw how easy it was to use and how customizable it was but with very easy implementation. My favourite features were the onboarding, performance management and reporting as well as how well laid out everything was and clean smart design that was user friendly.
Nackdelar:
The only thing I didn't like about the system was the price - it was very expensive - not unreasonably for what you get but for smaller companies it is quite expensive.
David B.
HR Generalist i USA
Datormjukvara, 11-50 anställda
Har använt programvaran för: 1-5 månader
Övervägda alternativ:
Great overall product, but missing more complex layers that are needed
5
för 2 veckor sedan
Nytt
Kommentarer: Overall, this is exceeding the need that we have and we will continue to use BambooHR and lean on it's features for our employees for their entire lifecycle.
Fördelar:
For the price, this product has much to offer for a variety of areas of HR. The user interface is elegant and simple to use and understand. The customer support team is extremely responsive and supportive, even if the product can't do what I am asking.
Nackdelar:
Features, such as performance management, is overly simplified and could use a bit more to flesh it out a bit. The payroll system, which they acquired, isn't nearly as elegant, but is functional. The implementation process, while overall great, presented some challenges related to the first payroll run and the setup of benefits.
Christina A.
Accounting & HR i
Elektrisk / elektronisk tillverkning, 2-10 anställda
Har använt programvaran för: 6-12 månader
Källa: SoftwareAdvice
Middle of the road software that needs improvement
Kommentarer: We are currently researching other HR software. I'm not sure which is better, software that contains the modules needed with obvious and crippling flaws or software that is easy to use both by admin and employees with limited modules.
Fördelar:
The idea of on-boarding a new employee electronically is a huge plus. It engages employees before they start and makes it so that they come in with paperwork already filled out and spend their first day doing more than just paperwork. Most of the framework is in place, but EACH area needs improvement, both in the functionality for administration and the ease of use for employees. The sections offered are vital, but aren't complete.
Nackdelar:
The benefits area is lacking a lot of common sense tools - like the ability to attach plan documents to an insurance plan (only a link can be used), display plan cost information to an employee BEFORE they sign up (the pricing is only available AFTER they sign up and become eligible). Many things like this create double the amount of work for the administrator. The actual on-boarding process was a struggle because even though the forms were done properly by the employees (I sat with a few and watched them), it didn't save all information in completed fields. Employees were frustrated when they had to fill out forms multiple times because you cannot edit once saved. I love that employees can e-sign documents, but preparing the forms is cumbersome and they can't be customized easily. For instance, if you need to update a form because something has changed or didn't save properly, you have to delete the task and resend to any employees who need an updated form. When I discussed a few very basic items with support, they just offered a work around that many clients use. These are obvious flaws in the system that need to be addressed, but aren't necessarily a priority. Bamboo HR seems to focus more on flashy design than actual content. It makes them seem like a leader in the industry, but as soon as you dig in, the flaws are obvious. For the price, there needs to be more development in the software.
Jenna M.
Executive Administrator i USA
Utbildningsförvaltning, 51-200 anställda
Har använt programvaran för: 1 + år
Övervägda alternativ:
Bamboo for Childcare Business
Kommentarer: We have noticed such a huge difference in our management of HR since implementing this system. There are tons of things that we are doing now that we would have never thought possible before using Bamboo.
Fördelar:
Our business truly benefits from being able to track due dates for trainings and documents. Because we are education, there are a ton of clearances, health forms, and professional development that must be completed. Keeping this all up to date has been done in the past on spreadsheets and not available to everyone to see. Now we can access this as admins and be able to verify things are being done when they are needed. We have also really enjoyed the integration of time tracking, to timesheets, to payroll. It has made our managers lives easier and saved a ton of time for them. it has also made everything seemless for me to run payroll and process benefits without thinking about it too much or taking multiple days to get it done.
Nackdelar:
I feel like we would really benefit from a follow up training or someone to talk to. Kind of like implementation where someone would just check in to see if you could be using things better or differently to be more effective. We do reach out to support a ton and they are great!!
Verifierad recensent
Security Engineer i Kanada
Verifierad LinkedIn-användare
Finansiella tjänster, 201-500 anställda
Har använt programvaran för: 2 + år
Övervägda alternativ:
BambooHR - the best employee management system
4
för 2 veckor sedan
Nytt
Kommentarer: Great all round HR application, very easy to manage and pull reports.
Fördelar:
Great and very easy to use for employee management, employee goal settings and tracking, leave management and employee directory system.
Nackdelar:
Not so easily customizable, Especially creating features not already existing. Customer service could be a pain sometimes.